B-Raines Slate & Solar Roofing Co. is a St Louis siding company offering sales, installation, and repairs to both residential and commercial properties.
Types of Siding
Vinyl
Vinyl siding is the most popular in St. Louis because of its durability and low installation cost. It comes in a variety of finishes, styles, and solid colors that continue to look new even after a long period of time. Vinyl siding is a thick plastic material that is easy to maintain, only requiring a spray down once or twice a year.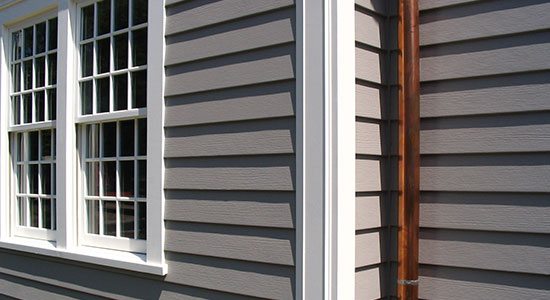 Aluminum
Aluminum maintains itself year round despite the temperature. It has a baked on enamel finish and is very flexible, making it easier to custom trim pieces. Aluminum is usually recommended if you decide to re-paint the siding. It is fireproof, resists moisture, and it will last without peeling or developing red rust.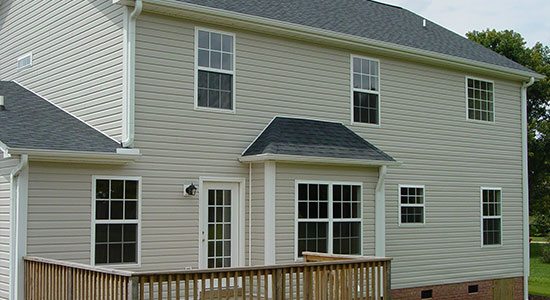 Hardie
Hardie board siding is a cement fiberboard that's appearance looks just like wood. It is known for having the ability to prevent water damage and will not crack or rot. It is fire resistant and solves any termite problems. Hardie board siding is sustainable and can retain paint without any chipping for up to 50 years.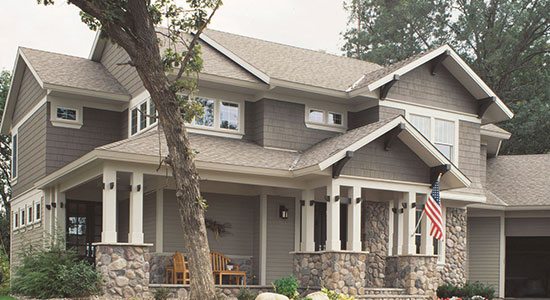 Siding Services
---
Installation
Siding is a very significant part of your home and there are a number of products to choose from. Siding can make it possible to never have to worry about painting the exterior of your home again.
At B-Raines we want to make sure you make the right decision for your home. We offer a free inspection and estimate so you can check us out before fully committing. We will assign experienced installers to guide you along the way at affordable prices.
Repairs
After a terrible storm, your siding might have hail, wind, or other damage. You probably aren't confident on whether you need to replace the siding or if it just needs a couple repairs. If you don't get the damage repaired right away, you could end up in a worst situation later.
B-Raines expert assistants can help you repair your siding quickly and affordably. Even if the damage is from years ago, B-Raines will get it replaced.
Insurance Claims
Say your insurance company does not cover damaged siding caused by storms. Don't worry about your house not looking up to par because B-Raines has you covered. All you have to do is pay your deductible and nothing more. For the past 15 years we have specialized in dealing with these types of claims and we are dedicated to satisfying your needs in the most sufficient way.
---
B-Raines carries all different varieties of siding styles designed to fit your home. We can repair your damaged siding or install all new siding without it becoming costly or time consuming.